TOSHIBA®
TCx
™

Sky

Optimized operating system for the retailer
Open source kernel that provides security and availability and fewer updates
Automated Recovery and Energy Saving, provides a tailored service to enhance the customer experience
Enhanced functionality and integration with a digital commerce platform enhances the payment experience.

Toshiba builds on its long track record of absolutely solid reliability, unmatched security, and protection of customer and vendor data in retail operating systems, and has reinvented the operating system that enables vendors and ATMs to have business experiences. brilliant all over the world. The TCx ™ Sky operating system is the leading retail platform that will take the shopping experience to another level. TCx Sky features industry leading technology, state-of-the-art architecture and superior functionality. In addition, TCx Sky is designed to handle commercial complexities and transform the world of retail to meet the changing demands of a developing industry.
Absolute reliability
• Multiple controller functionality enables automatic failure recovery failover capabilities without store server interruptions, allowing stores to continue to operate smoothly in the event of a physical hardware failure.
• Virtual controller feature enables consolidation of business servers, new computing models, and flexible server hardware options.
• With ease of maintenance, fault-free problem determination is possible as well as extracting information from memory regardless of fault conditions.
• Peripheral device instrumentation puts more information in the hands of operations professionals to significantly improve diagnostic capabilities and identify store operational problems before they occur.
Protection and safety
• The 64-bit commercial-grade Linux kernel and the industry standard Linux secure shell (SSH) work together to improve security.
• The Netop remote control for TOSHIBA TCx ™ Sky with multi-factor authentication allows remote control of controllers and / or terminals while maintaining compliance with PCI DSS, HIPAA, FIPS standards as well as other industry standards.
• McAfee whitelisting functionality combines with Embedded Control and ePolicy Orchestrator providing visual security intelligence. » FUNCTIONAL VALUE
TOSHIBA TCx ™ Sky delivers the functionality required by customers and defined by the industry.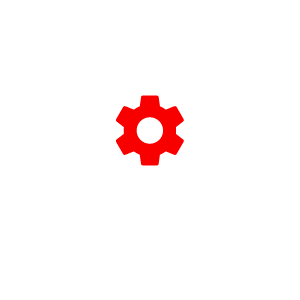 » »STRATEGIC VALUE
TOSHIBA TCx ™ Sky is the solution that will support the customer's business for years and that has a proven track record in the industry. »FINANCIAL VALUE
A TOSHIBA TCx ™ Sky implementation with RHISCOM® Solutions delivers: Robust, reliable and with varied functionalities.
Headquarters
Santiago - Chile
room 1305 Fernando Lazcano str. San Miguel
call +56-2-2713-2400
email [email protected]
markunread_mailbox Zip code 8910089
International Operations
RHISCOM LLC Miami - USA
room 1200 Brickell Ave, suite 1808. Miami, FL 33131
México DF
room 146 Gabriel Mancera str. Planta Alta, Col. Del Valle Norte, Alcaldía Benito Juarez
email [email protected]
markunread_mailbox Zip code 03103.
Costa Rica
room Centro Corporativo Plaza Roble, Building Las Terrazas 5 floor
call +506-2201-1566
email [email protected]
Bogota - Colombia
room 93 # 13-24 Str. Building QBO, floor 5
call +57-1-667-2670
email [email protected]
Lima - Perú
room 138 Las Castañitas Urbanización El Palomar San Isidro str.
call +01-4221870
email [email protected]
Follow us
Follow us through our social networks.